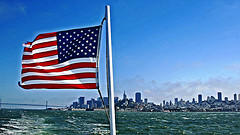 Memorial Day is a day of remembrance for those who valiantly served and gave their lives for our country. I'd like to start this post by saying THANK YOU to the men and women who retired or actively serve in the armed services.
Memorial Day is a time of reflection. It also gives us a chance to spend time with family and friends.
Memorial Day Savings…
Memorial Day is just around the corner and if your mailbox is anything like mine – then you have been receiving quite a bit of sales flyers. It's the official kickoff to summer savings!
Memorial Day savings are the perfect time to stock up on grocery store items, catch great sales (spring clearance) and cross items off your "things you need to buy" list. Some of the hottest Memorial Day Savings to keep an eye out for are:
Groceries – Are you planning a Memorial Day picnic? Have you seen the great prices on food and drinks? Use coupons to maximize your savings. Read my post 5 Ways to Save Money on Groceries for some tips.
Shopping – Shopping malls, outlet stores and other retailers usually have great Memorial Day sales. Check newspaper ads, websites or your emails to find out about sales, promotions and other offers.
Home Improvement Stores – How will you spend your extra time off? If you're planning on gardening or fixing up your home, then [Read more…]