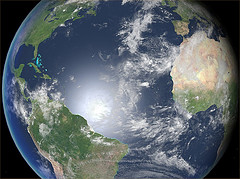 Today is April 22nd, 2011 – Earth Day! A day intended to create more environmental awareness. Earth Day is an annual celebration where many retailers and organizations offer special deals and events.
Here's a list of Earth Day deals to save green:
Earth Day recycling events:
Old Navy – Bring in your unwanted flip-flops to be recycled from April 22nd through May 21st. This flip-flops will be melted and used for new playground equipment.
Best Buy – You may be able to trade in your electronics for a Best Buy gift card. Best Buy is also safely recycling unwanted electronics of any brand. Click here for more details on Earth Day recycling program.
Office Depot – Bring in used writing instruments (pens, mechanical pencils, markers) of any brand into your local Office Depot to be recycled. In exchange for 10 unwanted writing instruments, you'll receive a free coupon towards new Sanford products (e.g. Sharpie, Expo, PaperMate).
Check out Be Green and Save Green Earth Day and Everyday for tips on how to be green and save green everyday.
For information on Earth Day 2011 events in your area, visit http://www.earthday.org/earth-day-2011.
Happy Earth Day!