This year the Federal Reserve Bank of Chicago's Money Smart Week® will run from April 21st – 28th. Do you have a Money Smart Kid? If so, your child may be able to enter the Money Smart Kid Essay Contest in Illinois, Indiana, Iowa or Michigan.
WANTED: Money Smart Kid 2012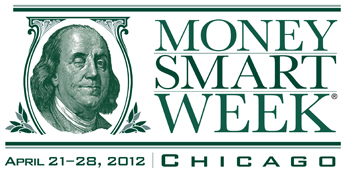 REWARD: Money Smart Kids get a chance to win scholarships and savings bonds.
The 2012 Money Smart Kid Essay Question:
Give an example of when it is wise to borrow money and when it is not. What factors do you need to consider to help you make a responsible choice? Please be sure to discuss the concepts of decision making and opportunity cost in your answer.
So what does a winning essay really look like? Check out Chicago's 2011 Money Smart Kid Charles Tiseo essay about The Curious Case of Benjamin Budget.
Click here for more information on the MSW Kid contest entry criteria and deadlines.