Do you want more control of your money? If so, you're not alone.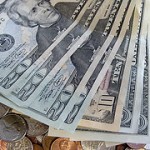 In fact, it's one of the Top 10 New Year's resolutions made every year. Some examples of these resolutions were to:
Take Control of Finances
Pay off Debt
Save Money
Stick to a Budget
If you made any of these New Year's resolution, the good news is you have plenty of time to get it done.
Here are a few steps you can take to make it happen:
---
 Step 1: Make the Decision
---
The first step is to make the decision.
 As a financial coach, I find that real change comes from — the inside out. This means you have to want to do it. After all, in order to
accomplish anything in life you must have the desire to do so.
[Read more…]