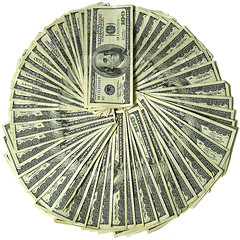 Have you ever heard the saying Cash is King? These days Cash is King and sometimes it's the only way to pay. A few months ago, on our way back home from Florida, we went to a small café to eat. As we waited to be seated, I noticed a small sign that read: "Cash only – ATM is in the back." Fortunately, we had enough cash.
When was the last time you went somewhere that only accepted cash?
In the days of 'slide and go' payment transactions, I was amazed to see a business that only accepted cash. Needless to say, their "cash only" business seemed to be working well for them. They had customers waiting to be seated and glad to use the ATM. Speaking of ATMs — I sure hope that ATM charge was not a high one (talk about convenience)!
This past Memorial Day weekend some friends of mine shared their 'less than desirable' cash only restaurant experience with me, which inspired this post.
While visiting Savannah, GA, they were excited about the chance to eat at this highly recommended restaurant (some good old southern cooking). After waiting in line to be seated, they were surprised to find out that the restaurant only accepted cash. Unfortunately, they did not have enough cash on hand and there was no ATM.
Being from Chicago, they had absolutely no idea of where to find an ATM, but thought one would be nearby. Brian (I'll call him Brian) decided to go and find the ATM. After spending about 15 minutes walking around in the sun looking for an ATM, he returned back drenched in sweat without any cash. They ended up leaving and eating at a chain restaurant instead.
It's true in 2010, at some places Cash is King and the only way to pay. When it comes to goods and services, paying with cash can have its benefits. Paying cash can save you money on furniture, cars, homes and more. For example, I received a 15% discount on my furniture for paying with cash.
Do you think Cash is King? Why or why not? Please share your thoughts using comments.
Photo:  AMagill