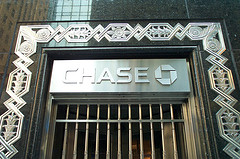 Chase bank issued a formal apology to bank customers for their website outage last week. During the website outage (from the evening on September 13th through September 15th when website was restored), customers were unable to access their accounts on Chase.com or via mobile services — more than 24 hours.
If Chase's website outage cost you in fees, the bank is offering to pay them. Be sure to check your account for any charges you may have incurred due to the website outage. Contact Chase if necessary to receive a refund of any website outage related fees.
We are sorry for the difficulties that recently affected Chase.com, and we apologize for not communicating better with you during this issue. Giving you 24-hour access to your banking is of the utmost importance to us. This was not the level of service we know you expect, and we will work hard to serve you better in the future and to communicate with you better if a situation like this should arise again.

Online Bill Payments scheduled for September 13, 14 or 15 were processed by Wednesday night, September 15. It is not necessary to reschedule these payments. If you scheduled a payment during those dates, but do not see it reflected in your payment activity by September 16, please contact us. "

We will refund any late fees that you may have incurred as a result of our delay in processing your payment.

Thank you for your patience and for the opportunity to work harder to serve you in the future.
Chase apologized to online banking customers via email:
We recently experienced a service interruption that affected the chase.com website and mobile services, and we apologize if this created any difficulties for you. We have resolved the problem, and want to assure you that your account information was not compromised as a result of this outage.
We know that our customers rely upon the 24 hour access to their account information provided by Chase.com. This was not the level of service we know you expect, and we will work hard to better serve and communicate with you.
Your accounts and confidential information remain secure and we want to remind you that Chase will never ask for your personal information or login credentials via email.
Please accept our apology for any inconvenience this may have caused. We're continuing to work hard to maintain your trust and confidence.
We're always here to assist you.
It's good to hear account and confidential information remained secure during this website outage. However, given the number of people who rely on online banking, I hope the problem is resolved permanently and that no customer experiences this type of delay in the future with any financial instituition.
Do you bank online? If so, how would an outage like this impact you?
Photo: epicharmus