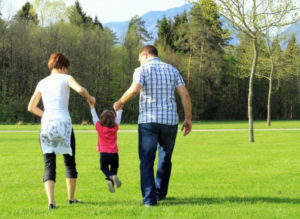 Father's Day is Sunday, June 19th. What's a wife and kids to do – for a man who deserves the very best?
Last year I spent weeks putting together my first ever photo book. Since it was specially made for Father's Day, I included photos of the girls from birth through current. The girls helped me and we really put in a lot of work to make it special.
It came out even better than I expected. And he absolutely loved it! He said it was the best gift he's ever been given. Period.
So there's no way I'm going to top that one. But I'll still aim to make it special.
Are you on the quest to find a Father's Day gift this year? Here are some wonderful gift ideas:
Gift card – When in doubt, get a gift card for his favorite store. That way the choice is his to find the perfect gift.
Quality time – Plan a special day for dad. Get out and do something he will enjoy. This could be a spending time together at the park, going to a play or concert, mini golf, a sporting event and the list goes on and on.
Weekend getaway – Perhaps you can find some real bargains for a weekend getaway. You could go on a short road trip and stay at a bed and breakfast.
Pamper him – Buy a gift certificate for a massage or some special spa package deal, so he can just relax.
Think – What has he been talking about wanting or getting? Surprise him with exactly what he's been hinting for on Father's Day.
Chow time – Book reservations for his favorite restaurant or go to a nice Sunday brunch. Or cook at home and plan a day full of his favorite meals from sun up to sun down.
Create a special card – Make a card and decorate it with your love. Special messages from the kids and homemade art is hard to beat.
To all of you dads out there, I want to wish you a very Happy Father's Day! Hope you have the best day ever.
Photo: Copyright: primus1