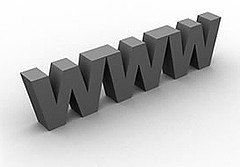 Welcome to the Gain Money Control blog. This is my first blog post. It's very exciting to connect with you via this blog.
I am looking forward to sharing personal finance information, money saving tips and useful financial news with you. Speaking of news, did you hear about the credit card with an interest rate of 79.9%? There's no typo – it's nearly 80%. The interest rate was shocking enough to grab my attention, but to read that the card's application response rate was better than usual — is unbelievable. Be sure to read the fine print and terms on any credit card applications, because lenders are legally required to disclose the annual percentage rate (APR). Check out CreditCards.com for more information on credit cards.
What are your thoughts? Please share yours using comments.
Photo: Bull3t