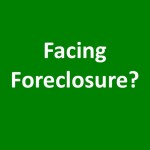 Although the stock market and other economic indicators are showing positive signs of a rebound, the reality of home foreclosures continue to impact homeowners across the nation. To combat this reality, there are efforts underway to help homeowners save their homes. Read CNNMoney.com article, "States have radical ideas to stop foreclosure" to learn about what some states are proposing.
If you're facing foreclosure, consider these options:
Visit makinghomeaffordable.gov to find out information about government programs that may help you stay in your home. This site also offers you tips to

avoid home foreclosure scams

(e.g. businesses charging for home consultation or loan modification services).
Contact your lender to discuss your situation and to understand the options available. For example, refinancing your mortgage, loan modification, renting the property, etc.
Attend free home foreclosure prevention counseling service events.
Do you have any other tips for homeowners facing foreclosure?