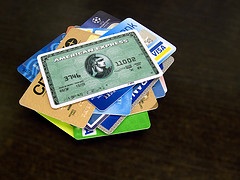 Identity theft is one of the fastest growing crimes today. Every year millions of victims are faced with the frustration and anguish over the time spent (sometimes years) fighting to resolve the issue.
What can you do about identity theft? Safeguard your personal information (signature, account numbers, social security number, medical information, etc.) to protect yourself against any identity thieves that may be lurking around.
How to Protect Yourself Against Identity Theft:
Protect the personal information you carry with you everyday – Check your wallet and only carry the information you need. Avoid carrying your social security number with you. Commit your social security number to memory and keep it in a secure place at home (preferably under lock and key).
Shred important documents with your personal information before throwing them away – Identity thieves go through the trash to find personal information they can use to steal your identity. Protect yourself by shredding any materials with your personal information prior to throwing them away, such as financial documents (mortgage/car related documents), account statements, health documents or pay stubs.
Protect your social security number – You'd be surprised to see how many documents actually include your social security number on them. Be sure to protect yourself by securing any documents that contain your personal information and shredding them prior to throwing them away. Check your car's glove department to make sure you do not leave documents in there with your social security number on them.

Be careful about giving out your social security number. If someone asks for it – question the purpose. I only give out my social security number when I feel it's absolutely needed (e.g. applying for a loan). For example, on a form at my dentist office they asked for my social security number and I left it blank. Whenever the doctor's office questions me about this, I say they have other pertinent information (insurance card, contact info) and nothing more should be required.

Monitor your credit report – Check your credit report regularly to identify any fraudulent activity. Your credit report gives you more insight into any new accounts that may have been opened in your name. Read "The Free and Easy Way to Check Your Credit Report" for tips on how to monitor your credit report regularly.
Check your account statements for any fraudulent activity – Review your account statement to confirm your charges. If you find any charges that you did not make, then promptly raise them to your creditor's or financial institution's attention.
Secure your personal identification number (PIN) for accounts separate from your cards – In college, a friend of mine's roommate stole her ATM card and checks, and easily used her ATM card because she left her PIN number attached to the card.
If you become a victim of Identity Theft:
Contact One of the Major Credit Bureaus to Place a Fraud Alert and Review Your Credit Report. The three major credit bureaus are Equifax, Experian, and TransUnion. If you contact one, they are responsible for contacting the other two on your behalf. A fraud alert will help prevent any new accounts from being opened. After you place the alert, request a free copy of your credit report from all three credit bureaus and review it for any fraudulent activity.
Contact Your Creditors and Financial Institution. Notify your creditors and financial institution about the problem and follow-up in writing. If necessary, close any accounts that may have been compromised.
File a Police Report. Identity theft is a crime and having a police report on file is important.
File a Complaint with the Federal Trade Commission (FTC). Visit FTC.gov for more information.
Do you have any other tips on how to protect against identity theft?
Photo: Andres Rueda