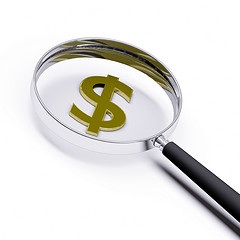 Spring is here. It's that time of year when flowers bloom, trees come back to life and going outside is fun again (no more cabin fever!). Suddenly, the urge to do some spring cleaning starts to set in. Before you know it, you're ready to sell your stuff and put extra money in your pocket.
This is where garage sales come in. I've noticed quite a few of them lately. Garage sales give you the perfect opportunity to get rid of stuff you don't need, use or want and create more space in your home. Best of all, you have a chance to make money. Right?
The one question I ask myself, is one person's junk really another person's treasure?
Sure, those common items (e.g. used clothes) are easier to price, but what about those special items? You know like your son's old video game, it could be worth thousands of dollars. Those tennis rackets you bought twenty plus years ago are collector's items now, selling for one hundred dollars each.
Its true something you may be selling for pennies on the dollar — could actually be worth a lot more. A few ways to find out how much it's worth are to:
Check online auction websites (e.g. eBay). These sites show you how much an item is selling for and how much it may have sold for in the past. You may even consider using an online auction site to sell your stuff, if the benefits (e.g. larger audience) outweigh the costs.
Type the name or description of the item in your favorite internet search engine. When you do this, you may find some helpful information to determine the value.
Read articles and listen to news stories. Articles and news stories are great ways to learn about what's hot, selling and in demand.
A few examples of some great articles that help you cash-in on your stuff:
Rob Lammle's CNN article, "Man sells old video game for $31,600 after reading CNN.com." The title says it all. Yes, someone actually sold a video game for nearly $32,000.
Lori Bongiorno's Yahoo article, "How to turn your electronics into cash."
Do you have any other ways to sell your stuff for what it's worth? I've only listed a few, so I am very interested in hearing from you.
Photo: Brooks Elliott