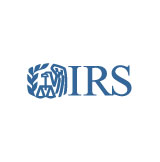 If you file taxes and have a phone, email or Social Security number this is a must read. After all, it's tax scam season and you don't want to become a victim.
In Illinois, phone scammers claiming to be the IRS are threatening residents with lawsuits or jail time if you don't pay up. Talk about preying on your fears. Then they gladly accept your payment using credit, debit, or prepaid cards over the phone. Not so fast. Don't fall for this scam!
The IRS does not request payment in this manner by phone. Report the caller to the Treasury Inspector General for Tax Administration at (800) 366-4484.
Scammers are so clever. Aren't they? There are a lot of ways they try to squeeze money out of you.
Here's a list of the 2015 "Dirty Dozen" tax scams according to the IRS:
Phone scams, email scams and I'm sure you've seen the headlines about TurboTax. Some tax filers using TurboTax discovered their taxes were already filed before they sent them in.  What??
Tax identity theft is real. In fact, the IRS paid over $5 billion in fraudulent tax refunds last year.
For more information about the TurboTax Fraud, check out the articles below:
"In this world nothing can be said to be certain, except death and taxes." – Benjamin Franklin
(I think we could add scams to Ben's quote above also. Sad, but true.)