"What you get by achieving your goals is not as important as what you become by achieving your goals." 
– Henry David Thoreau
Everyone has financial goals. Some of us write them down. And many of us call them our hopes and dreams. The most popular are to:
Stop Living Paycheck-to-Paycheck
Get Out of Debt
Save More Money
Now, take a moment, to think about yours. Answer these three questions…
What are your financial goals?
Have you achieved them?
What is stopping you?
We all know what we want to do. But the toughest part is doing it.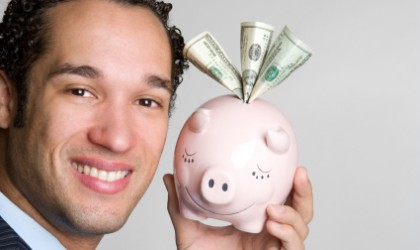 Let's work together to make it happen!
That's why Kembala is dedicated to helping you make it happen. In fact, she has spent over 20 years helping people improve their money management skills and reach their financial goals.
Kembala loves helping people achieve goals they never thought possible.
She uses proven techniques, tools and strategies to help you succeed. And you'll appreciate her personable, uplifting and compassionate coaching style.
As your financial coach, Kembala shares her money management expertise and practical tips to help put you on the road to success.
Kembala helps you:
Discover what's holding you back
Define your goals and create a roadmap to 'get there'
Develop the right mindset to achieve your goals
Apply proven financial principles to turn your finances around
She understands the importance of having a 'can do' attitude and finding the courage to take action. Kembala will encourage you to do both.
Her personal motto is "If you can perceive it, just believe it and you will achieve it." And that's exactly how she coaches you to be successful.
What if you could make your goals (hopes and dreams) a reality? Find out for yourself what financial coaching can do for you. Click here to learn more about Kembala's coaching.
KP Evans Financial is a financial coaching service. The information in the website is designed to provide accurate and authoritative information in regard to the subject matter covered. It is presented with the understanding that KP Evans Financial is not engaged in rendering legal, accounting, or other professional services. If legal advice or other professional assistance is required, the services of a competent professional person should be sought. (From a Declaration of Principles jointly adopted by a Committee of the American Bar Association and the Committee of Publishers and Associations)