The worse feeling anyone can have about money problems is that there is no way out. Yet, many people feel this way day in and day out.
If this is you, you are not alone. While things may look great on the outside, many people are suffering in silence.
The good news is there's hope. YOU can turn it around! 
Let's break the silence.
Join me in South Florida this weekend and find out "How to Get Your Money Right."
Are You Living Paycheck-to-Paycheck?
Drowning in Debt?
Do You Have Bad Credit?
Have Trouble Saving Money?
Come discover practical tips to help you get your finances in order at the South Florida Book Festival.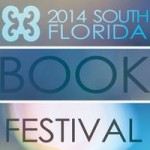 Saturday, July 26th at 3 p.m.
2650 Sistrunk Blvd., Fort Lauderdale, FL
Seating is limited – Register today!
Remember sharing is caring, so bring or tell a friend.