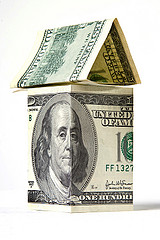 It's the perfect market for homebuyers – record low mortgage rates and attractive home prices. On the other hand, existing homeowners are feeling less enthusiastic about the current market conditions with foreclosures, short sales and home prices falling. The good news for homeowners is the fact that mortgage rates dip again to record breaking lows.
Now with mortgage rates dipping below 4% on 15-year mortgages the question on some existing homeowners' minds: Is refinancing worth it?
Let's take a closer look at the benefits of refinancing:
Pay Off Your Home Earlier – Switching from a 30-year to a 15-year fixed rate mortgage cuts your repayment period in half. Reducing your mortgage term saves you money in interest and enables you to build equity quicker. Keep in mind that your monthly payment is more likely to increase when you reduce your repayment period.
Save Money – Refinancing your home with a lower interest rate could save you thousands of dollars.
Locking in a Low Fixed Rate Mortgage – If you have an Adjustable Rate Mortgage (ARM), converting to a low fixed rate mortgage allows you to take advantage of a lower interest rate throughout your loan repayment period.
Lower Mortgage Payments (Monthly Savings) – A lower interest rate mortgage can reduce your monthly payments. Allan Kunigis' article, "Should you Stretch Out a Refinance?" offers tips for those considering a refinance to lower their monthly mortgage payments.
Some important considerations for refinancing your home:
Existing Mortgage Terms – Review your current mortgage terms (interest rate, number of years left on current mortgage, etc.). This information is necessary to determine whether or not refinancing is right for you.
Prepayment Penalty – Does your current mortgage have a prepayment penalty? This is a fee that your lender may charge you when you payoff the loan early.
Amount of Time You Plan to Be in Your Home – Given the refinancing costs involved, the time you expect to be in the home is important to factor into your refinancing decision.
Refinancing Costs – There are normally refinancing costs (e.g. title search) when you refinance your mortgage. Be sure to get an estimate of these costs upfront and shop around. Use a refinance calculator to help you determine if refinancing is right for you.
No-Cost Mortgage Offers – No-cost mortgages charge you a higher interest rate and the lender pays the refinancing costs. Check with your lender and other lenders to find out the options available.
Tougher Lending Standards – Say goodbye to stated income mortgages. With tougher lending standards in place your credit score is important and you must submit more documentation to receive loan approval.
Is refinancing worth it? Maybe – I encourage you to do a thorough cost benefit analysis to determine if refinancing is the right answer for you.
What are your thoughts on refinancing?
Photo: The-Lane-Team