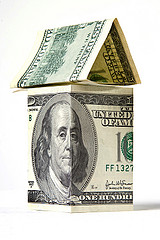 Last week mortgage rates hit record lows again. The average rate on a 30-year mortgage fell to 3.56%.  That's the lowest rate on record.
And some mortgage experts predict they could go even lower.
If you're in the market for a new home, you have the best of both worlds – low home prices, low mortgage rates.
As for existing homeowners, refinancing could save you money. Of course, you'll have to run the numbers first. Here are a few tips for those considering refinancing your mortgage:
Use a mortgage calculator to run the numbers. These calculators take into account all of the costs and other considerations (how long you'll live in the home?).
Closing costs. Keep in mind your lender may be able to reduce closing costs when you take a slightly higher rate.
Are you underwater on your mortgage? If you owe more than your home is worth, you could qualify to refinance through making home affordable. For more information, check out the Home Affordable Refinance Program (HARP).
Refinancing? Some other useful articles:
When Does Mortgage Refinancing Really Pay?
Tempted by Record Low Mortgage Rates? Do Your Homework First
Why Aren't More People Refinancing Their Mortgages?
Photo: The-Lane-Team