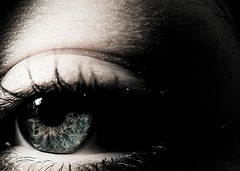 No one wants to get robbed. But it could happen to you anytime and any place.  And the scariest thing about it is—you may not even know it.
Who said you had to be robbed at gunpoint? They don't have to have a ski mask on to rob you. Or even the intent to do it.
You could have been robbed last night, this morning or even this afternoon.
It almost happened to me at the bank. I went to the bank to make a $507 cash deposit. Before I left I must have counted my money at least three times.
To avoid any problems, I went into the bank to make the deposit. I handed over the cash and deposit slip to the teller. After a couple of minutes, the teller said I was short almost $100.
This couldn't be happening. After all, the reason why I came in was to avoid any issues.
So I responded, "I gave you $507 in cash." She disagreed, so it became my word against hers.
Since I used to work for the bank, I thought of the perfect solution. And I asked her to balance her drawer. In other words, review all of her transactions and check them against all of the money in the drawer.
Now I realized this would be a little time consuming. But it was worth the almost $100 that was missing. Because I knew I gave her $507.
She agreed. I watched as she put the money in counters and looked over all of her transactions. After about 5 minutes or so she apologized for making the mistake.
She miscounted my deposit. And I had given her $507.
What? How could this happen? Easy answer – we're all human. At least you should be if you're reading this post. 😀
But people handling our money aren't the only ones who make mistakes. Sometimes store scanners automatically ring up items for ridiculous amounts.
If you're not paying attention you could get robbed anywhere:
One time I bought a small box of birthday candles on sale for $0.39. When the clerk rang them up, they cost over $40.00. This caught everyone in line's attention. And it called for a price override. Pronto.
When I went to the grocery store to buy meat, someone accidentally keyed in the wrong code. We're talking about paying $11.99/lb instead of $4.99/lb. Ouch! If I hadn't caught it, I would have paid more than twice as much.
And the list goes on and on…really it does.
So you have to watch where your money goes. Period. Don't get robbed of your hard earned money. Besides, who wants to pay more for anything?
What about you? Do you have any stories to share?
Photo: Unfurled