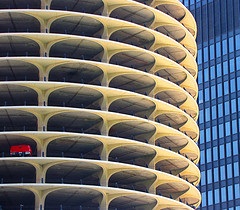 Have you ever been told to change your oil every 3,000 miles? Back in the '90s this recommendation was made to consumers everywhere. The message: If you want to take care of your car, then you'd better change your oil every 3,000 miles.
Sometimes the message was less in your face and more subtle. For example, when I'd take my car in for an oil change, they'd place a-less-than-attractive sticker on the windshield reminding me of the next oil change, which happened to be three months out and exactly 3,000 miles away (from the current odometer reading). I never liked those stickers, so I just peeled them off anyway.
Besides changing your oil every 3,000 miles is only a general guideline. It's best to read your car owner's manual to determine how often to change your oil. I know that might mean digging in your glove department to find it, but if you're changing your oil every 3,000 miles and its only required to be changed every 7,500 or 10,000 miles you could be saving yourself time and money. Plus, adhering to your owner's manual could make less of an impact on our environment.
Are you wasting money on oil changes every 3,000 miles? A few years ago, I bought a new car and it was quite sometime before I needed my first oil change. It was so strange to me, that I actually took it in to the dealer to make sure it was not time for an oil change, despite reading the owner's manual.
They explained to me that the car would inform me when it was time to change the oil and it only required an oil change once a year. I must admit it was refreshing to visit a dealer who actually told me my car did not require any service. They even gave me a free hand car wash for bringing the car in. Now, that's service.
It's nice to say goodbye to those generic oil change reminder stickers and hello to automatic oil change car alerts. Talk about technology that improves our lives.
So should you change your oil every 3,000 miles? It depends. Check your owner's manual to find out the right answer for your car. According to car experts, newer car engines require less frequent oil changes.
Related Articles on the 3,000 miles oil change:
Photo – o palsson