Attention all credit card and debit card holders: There are some new changes coming your way. If you're a credit card holder, you probably already got one.
Major credit cards like Visa, MasterCard, American Express and Discover are reissuing cards with new chip technology to offer you more security.
You'll see it has a new look. The chip is on the front of the card. You'll notice something silvery, shiny and shaped like a square with rounded edges. Yes, that's your chip (also known as EMV).
Yesterday at the store, I noticed someone using her new chip card for the first time. She tried to slide it and heard a beeping noise. She had to insert her card into the terminal slot for a few moments and wait until instructed to remove it.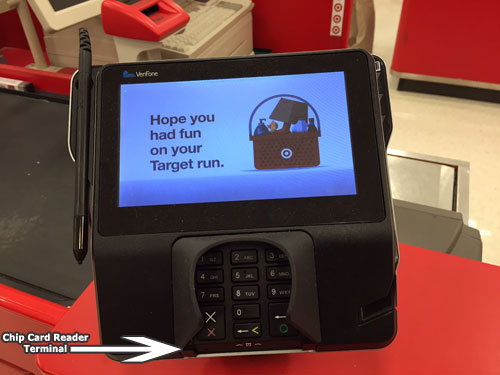 It took a little longer than the usual "slide and go" credit card transaction. But it also gave her more protection against credit card fraud. And that's a good thing!
How it works? The chip is encrypted, which creates a unique code to validate each transaction. You must insert the card into the terminal slot to take advantage of this new data encryption technology. [Read more…]