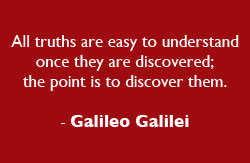 Last night on NBC 5 Investigates they showed us "The Gospel Truth about Credit Repair." So what's the gospel have to do with credit repair? Apparently a minister's credit repair business allegedly scammed consumers out of their hard earned money.
Click here to see how it happened on NBC 5.
In the segment Illinois' Attorney General Lisa Madigan says, "There is no such thing as a legitimate credit repair organization. We've never seen one. And so there's really only one thing you need to know about repairing your credit. You're the only one that can do that." Yes, you read that right. 😯

And those words carry a lot of weight coming from an Attorney General. Madigan's probably seen it all. As a consumer advocate, she's "Illinois' Top Consumer Cop."
Credit Repair Companies: Buyer Beware!
Personally, I've always been skeptical of credit repair companies. I can't stand those radio ads promising you easy credit repair. I put them in the "if it sounds too good to be true, it probably is" category.
But I can see how someone who's really looking for help could fall prey to those ads. Like the woman in the video who is still fighting for her $400 back.
When it comes to credit repair, there is no magic eraser to wipeout bad credit history that has been reported correctly. [Read more…]