What's your definition of Rich? Is it all about the money? Or does it mean something more to you?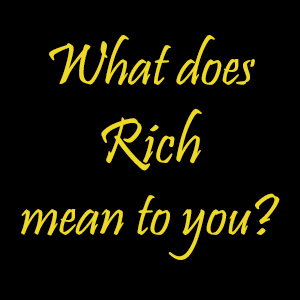 In this video, you'll hear what people across Chicagoland have to say about "being rich."
It might surprise you or even enlighten you. Some of them went deep, so check it out.
Share your thoughts – What did you think? How does your definition stack up? Tell me in the comments.
Thanks!
K