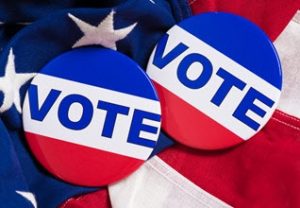 November 8th is officially Election Day 2016. This has definitely been a tough election season. And I'm glad it's finally coming to an end. No more mailers, phone calls or the news cycle being dominated with presidential contenders.
Of course, elections are important and I encourage you to get out and vote. Let your voice be heard and counted. Hint: Don't throw away that "I Voted" sticker too fast either.
Here is a list of Election Day Freebies (November 8th) you get for exercising your right to vote:
7-Eleven – Get a free cup of coffee on Election Day at participating locations. To get this deal, you'll need to have 7-Eleven's mobile app.
Bob Evans – Get 30% off your dine-in or carryout order using this coupon.
Chuck E Cheese – Chuck E Cheeses goes to Washington and everyone wins. Receive a free personal pepperoni pizza with any pizza purchase when you say you voted or use coupon code #5253. [Read more…]