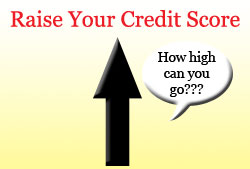 It's time for you to get the credit you deserve. After all, your credit really does matter. It could open the door to unbelievable deals like a 60-month interest-free loan on a brand new car. On the flip side, the door could be slammed shut when you're denied a mortgage, car loan, or place to live.
Whether you like it or not, your three-digit credit score makes a big difference. In fact, lenders use it to make decisions about you. It's gives them an objective way to determine if you'll pay a loan back.
The higher your score, the less risk. With a high credit score you'll get easier approvals and pay less (lower interest rates) for financial products.
Does your credit matter if you're not applying for loans? Yes, because some employers use it to make hiring decisions. And many insurance companies use your credit to set premium rates (how much you pay).
How to Check Your Credit Report
Your credit report shows you who you owe, what you owe and how you pay (on-time, late).
If you haven't checked your credit report in 2013, do it now. It's quick and easy. You can pull your credit report for FREE in less than 5 minutes without any strings attached. [Read more…]