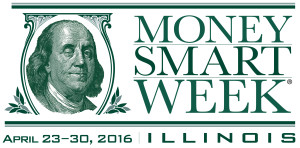 Earlier this month I encouraged you to check out Money Smart Week events happening in your area. A few weeks ago I had the pleasure of talking with the Federal Reserve Bank of Chicago's Alejo Torres about it. Alejo runs Money Smart Week across the nation.
Take a look at the video below to learn more about what Money Smart Week has to offer you.

Thanks for watching!