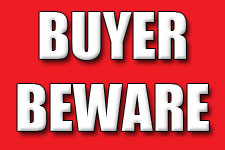 You can have it now – furniture, tires, appliances and electronics. Buy it today and pay no interest for 48 months. It's the best no-interest loan out there. You'd be crazy not to take it.
We've all seen 'same as cash' deals and no interest offers. They come in all sizes. You can get 90 days same as cash. Better yet, how about paying no interest for 1 year, 2 years or more? Come on down…
These offers might sound like music to your ears. Especially when you want it now. After all, you'll have more than enough time to pay it off.
Let's hope so, because when you don't it could cost you big time. And if you're not careful you could find yourself paying extra fees that have nothing to do with interest. [Read more…]