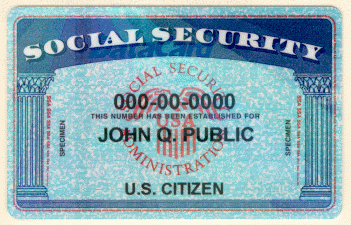 Your Social Security number (SSN) is one thing you should keep private. It's disturbing to see the amount of paperwork that asks for your SSN these days. Sure, you need to share it for highly confidential transactions like opening a new credit or bank account.
But sometimes people are asking for it when it's not needed. Just the other day at the bank, the teller asked me to enter it on the keypad. I responded, "I don't feel comfortable entering it on the keypad. Besides here's my bank card – can't you use it to find my account?" She replied, "Yes."
She seemed to have a habit of asking customers to enter their social security numbers on the keypad. It may be more convenient for her. But it's not the best option for customers, because you never know who could be watching you punch in those numbers.
So Many Places Want Your Social Security Number
I've seen requests for my SSN plastered on church offering envelopes, elementary school applications, doctor's office forms and even on TV show release forms. Some people even ask for it to book an appointment. [Read more…]