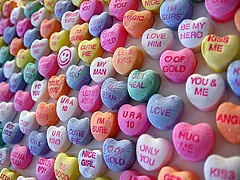 Valentine's Day is just around the corner. To give or not to give – that is the question.
Survey says – What do women want this Valentine's Day? Many women don't want or expect to receive anything on Valentine's Day. In fact, I've seen surveys ranging from 44% to 50% of women out there who don't want or expect anything.
Could it really be true? It depends. Let me explain.
What should you do or buy for Valentine's Day?
Perhaps you need to consider your mate's love language when trying to find the perfect gift. According to Gary Chapman's book "The 5 Love Languages" (click link to watch video for definitions) they are: [Read more…]