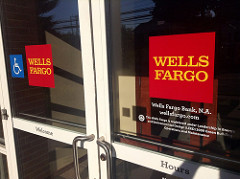 Wells Fargo was fined a $185 million dollars in penalties for opening unauthorized customer deposit and credit accounts last week.
It has been reported that employees faced pressure to meet aggressive sales targets. And some employees resorted to opening up accounts without customers consent to meet those sales goals. It's estimated 1.5 million or more of these fake accounts were opened.
The Consumer Financial Protection Bureau (CFPB) found:
"This widespread practice gave the employees credit for opening the new accounts, allowing them to earn additional compensation and to meet the bank's sales goals. Consumers, in turn, were sometimes harmed because the bank charged them for insufficient funds or overdraft fees because the money was not in their original accounts."
As a result of these fraudulent accounts, Wells Fargo fired 5,300 employees. They also paid the highest CFPB fine on record of $100 million.
What Wells Fargo Customers Need to Know:
Review your account statements and verify your transactions. If you find any unauthorized activity, be sure to contact Wells Fargo. You may also log a complaint with the CFPB.
Check your credit report for account activity. You can get a free copy of your credit report from annualcreditreport.com.
Wells Fargo must refund customers all fees related to these unauthorized accounts. This includes any maintenance fees, overdraft fees and any other related fees that may have been incurred.
Photo: Mike Mozart