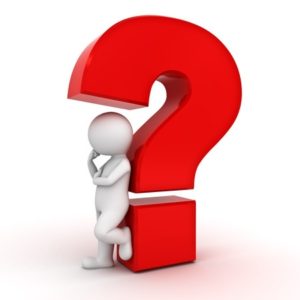 Mystery person – OK, I've got my credit score. Now what does this number even mean? Is it good or bad?
Your credit score is a three-digit number used to determine your creditworthiness. Are you worthy of receiving a loan?
In other words, based on your credit history, how likely are you to pay back a loan?
Lenders use your credit score to help determine whether you are approved or denied on a credit application (credit cards, loans, etc.). They may also use your credit score to set your interest rate (how much you pay) and payment terms.
People with good credit usually pay less (lower interest rate).
For example, people with 'good credit' often qualify for special credit offers like 0% interest on a car loan or no payment for four years. They may receive other perks like getting services without having to pay a deposit.
How is Your Credit Score Calculated?
Credit bureaus use a special formula to calculate your credit score, so it may be different across them (Experian, Equifax or TransUnion). The factors used typically include:
Payment history
How much you owe
Credit history (types of accounts, length of time)
New accounts opened
Credit scores normally range from 300 – 850. And the higher your credit score, the better.
What's Good Credit?
There are no standard rules that define a good or bad credit score. Lenders set their own criteria for evaluating applicants. Many lenders consider a credit score of 700 and above to be good credit.
If you're not there yet, it's OK. You can improve your credit score. Check out my blog post "5 Steps to Improve Your Credit" for tips to raise it.
Copyright: amasterpics123 / 123RF Stock Photo