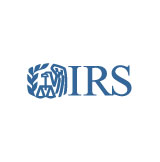 If you file taxes and have a phone, email or Social Security number this is a must read. After all, it's tax scam season and you don't want to become a victim.
In Illinois, phone scammers claiming to be the IRS are threatening residents with lawsuits or jail time if you don't pay up. Talk about preying on your fears. Then they gladly accept your payment using credit, debit, or prepaid cards over the phone. Not so fast. Don't fall for this scam!
The IRS does not request payment in this manner by phone. Report the caller to the Treasury Inspector General for Tax Administration at (800) 366-4484.
Scammers are so clever. Aren't they? There are a lot of ways they try to squeeze money out of you.
Here's a list of the 2015 "Dirty Dozen" tax scams according to the IRS:
Phone Scams: Aggressive and threatening phone calls by criminals impersonating IRS agents remains an ongoing threat to taxpayers. The IRS has seen a surge of these phone scams in recent months as scam artists threaten police arrest, deportation, license revocation and other things. The IRS reminds taxpayers to guard against all sorts of con games that arise during any filing season. (IR-2015-5)
Phishing: Taxpayers need to be on guard against fake emails or websites looking to steal personal information. The IRS will not send you an email about a bill or refund out of the blue. Don't click on one claiming to be from the IRS that takes you by surprise. Taxpayers should be wary of clicking on strange emails and websites. They may be scams to steal your personal information. (IR-2015-6) (more…)