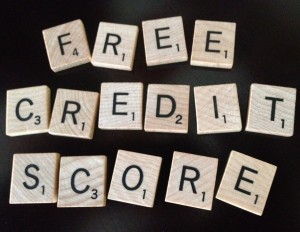 Would you like to see your free credit score? Yes, free.
Forget about all those jingles, scams and gimmicks promising you a free credit score. Then you open up your monthly statement only to see you've been charged. What?!?
Well, now some creditors are giving their customers free FICO® credit scores for real—without any strings attached. That's right!
For some reason, every time I hear the word free, I question it. Don't you?
The first time I heard about this new way to get your free credit score was in a Discover It card ad. They said Discover It cardholders would get their FICO® Credit Score printed on their monthly statements for free.
Now that's some credit card benefit. But it's still not enough to get me to open a new credit card. I sure hope Discover starts offering free FICO® Credit Scores to all of their cardholders (myself included).
So why are some credit card companies giving out free credit scores? The reason why financial providers like Discover, Barclaycard US and First Bankcard (the credit card business of First National Bank of Omaha) and others are able to offer free credit scores is because of a new FICO® Score Open Access program.
If your financial institution participates in the program, you could receive free access to your FICO® Score and two factors that may be impacting your score.
You might be saying, nothing's free and you're right. The only way you'd get this information is if your bank participates in the program and pays for your credit score.
Why would the bank pay for my credit score? Creditors periodically review your credit score to determine your risk level. They pull your credit when you apply for a loan and they also monitor it afterwards.
Creditors usually check your credit information to determine your creditworthiness at any point in time. Some review this information every month. And depending on the level of risk, they could change your account. For example, your creditor could raise or lower your credit limit or adjust your interest rate (higher or lower).
This new FICO® Score Open Access program is a great way to stay on top of your credit. Hopefully, you'll be one of the millions to get your free credit score. Regardless, you still need to actively manage your credit. Pull your free credit report (at least once a year) to make sure the information reported is accurate.