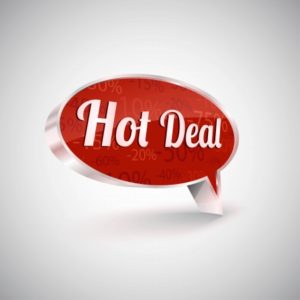 If you've ever been in the market for a new car, you know the feeling. It's something that most people dread more than the dentist. The haggling and high-pressure sales tactics like "this deal is only good for today!" make you want to scream.
I've been there myself. I can still remember when my girlfriend called me nervously from a dealership's parking lot because she was having a hard time saying No. I encouraged her to walk away and with a little bit of convincing she eventually drove off. Several days later that same dealer was ringing her phone off the hook trying to sweeten the deal.
Last week I was talking to some parents at my daughter's cross country meet. And one happened to be shopping for a new van. It was a new model, so buying used wasn't an option. He had been negotiating to get the right price – still in the let's make a deal phase.
After hearing his story, I couldn't help but to blurt out – "Are you a Costco member?"
"Yes," he replied.
I said, "Well, you'd better check them out. They have pre-negotiated deals through their auto program." He wasn't familiar with Costco's program. Just like me many years ago when Holly shared the little secret with me.
Yesterday (less than a week after our conversation) I saw his wife and she was all smiles. She thanked me for sharing the Costco tip because it helped them shave thousands off. I think they saved something like three thousand dollars more.
You can't beat that!
Photo Copyright: eriksvoboda