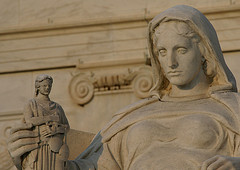 In my post Are You Being Sued for Your Debt?, I started with "Forget about the phone calls and aggressive communication tactics…" After I wrote that post it seems like I was a magnet for a series of debt collector abuse articles online. Contrary to the way my post may have read, debt collector abuse should not be taken lightly whether you're being sued or not.
Debt collector harassment is a serious matter. Know your rights and stop debt collector abuse.
What are your debt collection rights?
The Federal Trade Commission (FTC) has outlined your consumer rights as they relate to debt collectors. After all, the FTC receives the most consumer complaints for debt collector practices. The more you know about what they can and cannot do the better. Click here for the FTC's Debt Collection Facts for Consumers.
If your debt collection rights have been violated:
Debt collectors gone wrong…
Here are some articles that highlight debt collector harassment and abuse tactics:
What are your thoughts about debt collector abuse tactics? Please share them using comments.
Photo: dbking