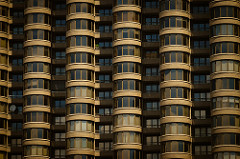 Two questions – Do you rent? Are you covered? If you rent and you're not covered, keep reading.
So you rent? There are more people renting today than in the past 50 years. In fact, a recent Pew survey shows "more U.S. households are headed by renters than at any point since at least 1965."
An interesting fact about renters – Only about 40% have renters insurance.
Since you don't have to be concerned about the rental property itself, you don't have to buy costly homeowners insurance. But you still have stuff you care about inside. Don't you?
You know the kind of stuff (furniture, electronics, jewelry, and other valuables) that can get stolen or damaged. That's where renters insurance comes in handy.
You may be asking, what's renters insurance? Renters insurance is a policy you can buy to protect your personal belongings inside a rental property. It covers your personal property against theft or damage (e.g. fire). [Read more…]