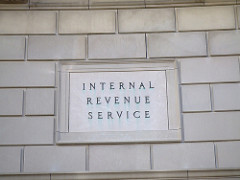 Tax season is here. On January 23rd 2017 the IRS officially started accepting your 2016 tax returns. They expect over 153 million people to file their taxes. And now is the prime time for TAX SCAMS targeting hundreds of millions of people.
Don't be a victim.
Taxpayers Beware and Be Aware of TAX SCAMS
Protect yourself against tax scams. Be aware of the signs, so you don't get ripped off of your hard earned money.
Here are some tips to help you avoid tax scams:
IRS Calling (or is it a scammer?)
Some scammers call you and claim to be the IRS. Your callerid may show the letters IRS, but that doesn't make them the real IRS. The caller may not even be in the United States.
Sure they may rattle off a badge number to sound official. If they are really good, they could have the last four digits of your Social Security number too. Still, none of this information makes them the official IRS.
Beware of anyone who calls you claiming you owe the IRS money and demanding you pay up now to avoid being arrested or anything else extreme. This is a big RED flag, especially if they ask you to wire the money or give them a prepaid debit card to cover the payment. [Read more…]